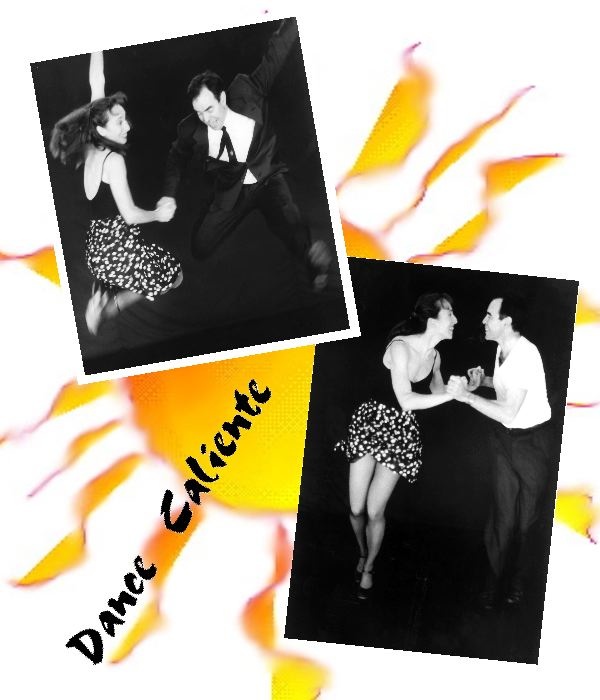 Raul Nieves, Co-Owner, Dance Teacher, Choreographer, possesses a contagious energy and a profound ability to invent new and unique strategies to help students understand movement concepts. He has over twenty five years of professional dance experience. He developed the playful Oonka Ah! technique, and is well known in the Boston area for his unique style of dancing and teaching. Raul's formal dance background dates back to the 1980's when he competed as a professional ballroom dancer in American Latin Ballroom and Theater Arts. Raul studied jazz, and ballet in Boston, and creative and modern dance in Seattle, WA. Raul taught Salsa dance at Temporada Latina, Cambridge MA, for 14 and half years, which was the longest continuous Salsa Night Latin dance venue in Boston. In addition, Raul teaches Zumba and Pilates at the Boston Sports Club. He teaches social dance with Eileen Herman-Haase at Boston University as a volunteer.

Below is a list that highlights his experience in dance.
Partner - Dance Caliente, Arlington, Massachusetts (September 1998 -current): Dance Company specializes in creative Adult, Teens and Children Dance Instruction, Performances and Party Facilitation.
Professional Ballroom Dance Teacher (combination ,1982 -Present):

Volunteer at Boston University, Boston MA, ( January 2017 to Present ) ; Springstep, Medford MA (2003 - 2012), Suzanne Steele's Temporada Latina, Ryles Jazz Club, Cambridge MA, (1996-2011) Boston Center and the Cambridge Center Adult Education, the Dance Complex, LA CASA in Cambridge (1982-1998)

Professional Competition Ballroom Dancer (1982-1987): American Latin Ballroom and in Theater Arts. Grand Nationals Dance Championships, Miami, FL and Theater Arts, American Star Ball Championships in New York.
Zumba Fitness and Pilates Instructor, Boston Sports Club, both in Lexington, and Wellseley MA (2010-Present)

Below Highlights Raul's Dance Education:
Dance Teacher Children's Education: Creative Dance Center, Seattle, WA ( Summer 2003)
Presently Certified in Pilates and Zumba
Ballroom Dance (1979-1987): Boston Ballroom with Loretta Green and Donna Kagen, 1979-1981, Joy of Movement Center, Cambridge MA,1981-1983, Independent Dance teachers: Jana Bucholtz, 1982-1987, Ron Gursky, Tango Argentino 1982-1985, Richard Diaz and Bonnie Hagerty of New York City, 1984-1987.
Other Dance Forms (1979-1992): Jazz Dance, Rhee and Rene Gold of the Gold's Dance studio, Luigi Technique from Sandy Hagen, Boston; Luigi of New York, and Ballet from the Ballet School of Boston, and Ballet training from Pamela Levy of Brighton, MA.
University of Connecticut (UConn)
Ballroom Dance, UConn (1978-1979)
Social dance, from Joseph Icarino, UConn Ballroom Dance Club (1973-1979),
Other
Martial Arts (1967-1977): Awarded 2nd Brown Belt in Judo, at UConn, Storrs CT and YMCA Judo, Meriden CT.
Tennis and Table Tennis
Below Highlights Raul Awards in dance:
Bronze, Silver and Gold, American and International Ballroom Standard Amateur Competition, (1979-1981): First Place in Gold Standard Latin and Modern in the Grand Nationals, Florida (1981), placed in the Silver Modern and Gold Latin in the Imperial Society of Teachers of Dance (ISTD) Championships, Cherry Hill NJ (1981), placed Gold Latin in the North American Championships (1981), Cherry Hill NJ, placed Gold in Gold (1981), Silver (1980) and Bronze (1979) Latin the New England Championships, Boston. MA.