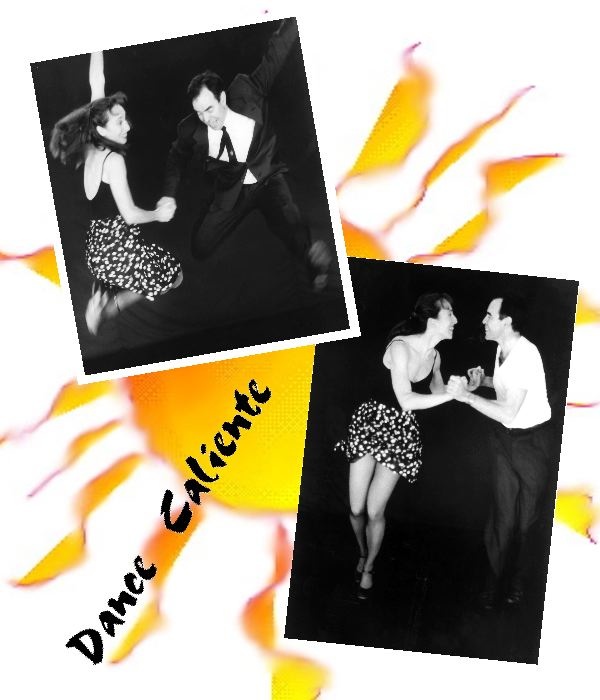 Eileen Herman-Haase, MA in Dance Education, Co-owner of Dance Caliente, brings over 40 years of teaching, choreography and performance experience.
At Dance Caliente, Eileen is a teacher, performer of Argentine Tango, Bachata, Cha Cha, Foxtrot, Salsa, Swing and Waltz. She does interactive performances for elders and children and is well known as dance party facilitator. Eileen works with many private clients in dance. In addtion to her dancing work, she is an administrator and marketing agent for the organization.
She is a Ballroom, Latin and Swing teacher at Boston University
Eileen invented "Dance to the Music," a dance aerobic class that includes Latin, Ballroom, Musical Theatre, and Jazz dance.
Eileen taught American and Latin Dance at Springstep in Medford, MA. and the fitness and well-being classes at the Medford Family Network in Medford, MA. .
Eileen was an adjunct professor of Jazz dance at the Northeastern University, Boston, MA.
For fifteen years she ran her own dance program in New York City called "ONE STEP AT A TIME" featuring Ballroom Dance, Jazz, and Stretch & Alignment classes.
Eileen choreographed and performed in musical and concert dances for Off-Broadway, Equity and Non-Equity Theaters, Cruise Ships, Colleges and early MTV Television.
As Artistic Director of Dance at the Dalton School in New York City, she taught Jazz, Stretch, and Choreography classes, choreographed for and co-directed the dance company and was the choreographer for the annual musicals.

Other institutes where she taught Jazz, Stretch & Placement, Stage Movement and Ballroom include:
Bill Davis Dance Studio, NYC
Collette Barry and Susan's Klein's School of Dance
The Exercise Exchange, NYC
Laban/Bartenieoff Institute for Movement Studies, NYC
New Dance Group, NYC
State University of New York, Purchase, NY
The following is a list of some of the
renowned dance educators and choreographers she studied from:
Afro Caribbean - Sylvia Fort
Alexander Technique - Jackie Davis
Ballet - Finis Jhung and Collette Barry
Ballroom and Latin - Bill Davies
Character - Miranda Sugarman
Effort Shape Theory - Robert Dunn
Graham - Ether Winter
Jazz - Lynn Simonson and Walter Nicks
Limon - Louis Falco
Modern - Garth Fagan
Musical Comedy/Period - Lee Theodore
Salsa and Argentine Tango - Raul Nieves
Stretch and Placement - Collette Barry and Jean Paul Mustone
Eileen Herman-Haase also has been certified to teach penatal and post-partum excercise for
the Mother Child Center, Arlington, MA, the Maternal and Child Health Center, Cambridge MA, and the Elisabeth Bing's Center for Parenting, NYC. Eileen's extensive education in dance include a Master of Arts in Dance Education from Columbia University.